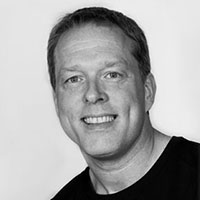 Perry Nickelston
Chiropractic Sports Physician
Dr. Perry Nickelston is a Chiropractic Sports Physician with primary focus on Performance Enhancement and Corrective Exercise, Metabolic Fitness Nutrition and trained from The American College of Addictionology and Compulsive Disorders. He is an expert in myofascial, orthopedic, medical and trigger point massage therapy.
He is regular columnist for Dynamic Chiropractic Journal and writes for industry trade publications in health and fitness. After suffering a severe back injury and recovering with laser therapy, he dedicated himself to offering this amazing treatment to others. Dr. Perry created a revolutionary integrated therapy program with an extremely high success rate.

He is a 1997 graduate from Palmer Chiropractic University and a master fitness trainer with over 20 years experience in the health industry. Dr. Nickelston is currently publishing several books on health, fitness and laser therapy.