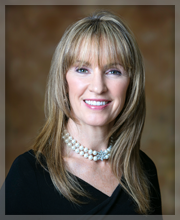 Karen Davis Warren
PT, MPT, OCS, ATC, CSCS
Karen Davis Warren, Founding Partner, One on One Physical Therapy, brings a wealth of knowledge to her patients incorporating over 20 years of physical therapy and sports medicine experience and education. Karen holds a Master of Physical Therapy degree from Emory University and a Bachelor of Science in Exercise Science from the University of Southern California.
Prior to founding One on One in 2004, Karen was the full time Primary Healthcare Provider for the Women's Tennis Tour and covered over 19 events worldwide including 4 Grand Slams. She worked in the US Olympic Training Center and traveled with the US Olympic Speed Skating Team, attending World Cup Competitions in China and Japan. Karen also served on the US Olympic Committee Titan Games and was an ACOG Physical Therapist/Athletic Trainer for the Beach Volleyball Summer Olympics in Atlanta.
Karen is a member of the American Physical Therapy Association, Orthopedic and Private Practice Sections, US Olympic Committee Sports Medicine Society, American College of Sports Medicine and the National Athletic Trainers Association. She is a Certified Strength and Conditioning Specialist with the National Strength and Conditioning Association, a Pilates Method Alliance Certified Pilates Teacher, and is a Polestar trained Pilates Instructor. She is also certified to perform Trigger Point Dry Needling through Myopain Seminars.
In addition to her practice at One on One, Karen is the Co-founder and owner of Equipoise, continues her work with the Women's Tennis Association, WTA Tour and is the Sports Medicine Director of the Emerald Coast Volleyball Week in Fort Walton Beach, Florida. She is an Adjunct Faculty and guest lecturer for the Doctorate of Physical Therapy Program, a Clinical Instructor at the Doctorate of Physical Therapy Program, Emory University, and on the Advisory Board for the Physical Therapy Program at Mercer University. She is also a published author, and has made contributions to numerous professional publications.